To any of you reading this you'll appreciate there are quite a few tips and tricks that you need to master to make it in terms of marketing your business online but without this you might as well pack up now and do something more productive with your time.
I 'm not talking about the usual suspects like building a list, adding fresh content  or driving traffic to your site. Of course these are essential to building  Internet online marketing success and a business  that will last and loyal customers who refer your services and products but you need to go back a step before focusing on these elements.
This post is about educating you on the importance of imagination and the power of the mind to build a winning mindset. This is the essence to creating magical connections and alliances and building a powerful brand that delivers. Ancients have always understood the power of right thinking and courageous dreaming.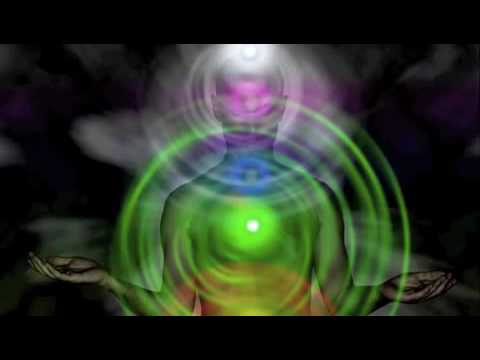 It's my sixth post in the Think and Grow Rich series where I aim to distill Napoleon Hill's work into 5 minute wisdom nuggets . It follows on from ;
Why experts deserve all the success in the world. Or better still start at the beginning of  this series with;
Each of us are motivated by a drive for results and /or a fear of failure. However successful you maybe, it is still possible to sink into the fear camp occasionally and for anyone who has ever been there, the more we think about what can go wrong the quicker those thoughts tend to materialise into physical reality. Fear can be a great catalyst for action but in the end it won't sustain, feed and nourish us to fulfill our dreams, instead it will drain your energy until you fall over.
When imagination and will power are in conflict, are antagonistic, it is always the imagination which wins, without any exception

Emile Coue`
So imagination is literally the fire starter to everything because its where desire is given shape and form . It is the most important tool in the world to  online marketers when properly nurtured, developed and utilised. The brain itself is a broadcasting and receiving station for the vibration of thought and when we understand this and then master it's techniques there is nothing that we're incapable of achieving.
Think about it, its how the Wright brothers conquered the air and how Edison brought us the light bulb whilst Einstein discovered his theory of relativity.
Napoleon Hill discovered that creativity took 2 forms;
Synthetic imagination-this is really all about re- arranging  pre-existing ideas or plans into new combinations or something entirely different from where you started. It's a new solution to an old problem. Whilst we would love to believe that all our ideas are completely origonal there is little in the world that hasn't yet been thought about and developed in some capacity.
Let's use this example;
As a new Internet marketer it can take you years to build an online reputation and list to be able to generate a six figure salary if you follow the tried and tested methods OR you can learn to leverage your efforts by thinking differently and by creating connections with those who have  the means and the access to the audience you want to reach.
Here's another example;
The majority of workers fall into the employee category and then the majority of self employed types fall into the offline marketing traditional businesses camp with a smaller minority having learned to harness the power of the knowledge age, technological , social and legal change to work from home online,or whilst traveling whilst enjoying the benefits of low running costs, minimal distractions and global connections. That's a shift, an extension and a development in thinking from the collective self employed group.This bunch of Internet online marketers are mastering how to work smarter not harder!
Creative imagination-Now this is really all about having creative vision and to be able to tap into what Hill coined 'infinite intelligence'. He is really referring to your intuition and our ability to receive those 'hunches' and inspiration' that show up occasionally. Its that feeling of knowing that the logical mind can never really understand or rationalise .When we can tap into our intuitive natures then we can begin to achieve more with doing far less.
This blog is all about teaching you to recognise and apply the value of the wisdom of 'less is more' and a holistic approach to online success . As you develop from the inside out so does your Internet business because it becomes infused with intention, focus, flow and vision. Most Internet marketers burnout very quickly because they haven't tapped into a clear purpose, a creative vision nor harnessed the power of one's imagination to kickstart the intuitive mind. If you don't know where you're going or what you really desire you"ll have a hard time forming crystal clear intentions and transmitting your thoughts to others in a positive, enthusiastic and passionate way.
Here are 3 core components to tapping into your imagination;
1. Relaxation
Our brain waves slow down to an alpha state when our conscious brain switches off as we begin to fall asleep. It helps us to restore , re-energise and empower ourselves . As you dream, your right brain hemisphere and subconscious mind is active and usually you'll feel at peace and see more compelling  positive pictures and answers to your problems begin to show up whereas in an active fully alert state our left brain hemisphere is working to tell you that you can't do something or 'you're not good enough'. I refer to her as my inner bitch as opposed to my inner rebel right side. A frazzled brain can't access intuition that easily at all because it is dominated by thought patterns that typically are chaotic, unordered and very often, negative and fearful which can activate a disturbing dream pattern and worst still, nightmares . Good reason alone to  learn the importance of taking time out to chill and spending time on one's own as well as focusing on what's working well.
2. Visualisation
When we practice the art of visualisation techniques we can induce new thoughts and beliefs into the subconscious mind that then sets to work in assisting us to find what we are seeking in the form of articles, websites, books,classes,teachers and coaches and products that will help. We invoke synchronicity in our lives. Having prominent pictures and images in both your mind and your work space will speed up your results because what you focus upon expands.
3. Affirmations
The subconscious can be programmed for compliance because it can't tell the difference between what is true and what is not. Affirmations can help move you in the right direction by writing out a personal statement for your online  business and submitting it to your memory. Start with imagining what a perfect online business means to you. Who are you serving and what are you selling? How does it make you feel ?
When we take clear desires and thoughts and apply strong emotions to them through creating strong mental images in our minds through the power of our imagination we begin to develop ideas that we can put into a plan of action.
Tip-Let your imagination run freely, absent from any boundaries or limitations.Dream it, believe it, act on it!
We hope you've enjoyed this article and will share this wisdom with others, drop us a comment  here and let us know how this material is benefiting you.
If you're new here and would like to apply the 7 step formula to online business success and liberation then subscribe here. We promise to never spam you but just deliver great content in our own unique and sometimes controversial style.