Personal Transformation In Action
We are all naturally programmed to seek new experiences in life. We were born to grow and evolve and expand our horizons and anything less than this is effectively stagnation.
But achieving lasting sustainable transformational change can be frightening in the extreme and yet it doesn't need to be.
Much of our understanding of personal transformation is now coming to the fore. Scientists, meta-physicists, consciousness theorists and , not surprisingly, coaches, healers and spiritual seekers have been searching for the meaning of life since time immemorial.
Eldon Taylor's new book, Choices and Illusions sets the record straight and offers an array of information and research, including first-hand experience, real life stories to bring this specific subject matter to life.
Eldon Taylor is a New York Times best-selling author and is considered to be an expert in the field of subconscious learning. He has made a lifelong study of the human mind and has earned doctoral degrees in psychology and metaphysics. He is a Fellow with the American Psychotherapy Association (APA) and a nondenominational minister. Eldon has served as an expert witness in court cases involving hypnosis and subliminal communication.
Eldon was a practicing criminalist for over ten years specializing in lie detection and forensic hypnosis. Today he is president and director of Progressive Awareness Research, Inc. Since 1984 his books, audio programs, lectures, radio and television appearances have approached personal empowerment from the cornerstone perspective of forgiveness, gratitude, self-responsibility and service.
Here's why investing the time to read this book is a great idea;
I believe it provides us with invaluable information on personal transformation and the key to unlocking our full potential. You'll get a detailed understanding and insight behind the power of your thoughts, beliefs and actions.
Key lessons include;
The power of expectation.
How character builds strength like nothing else.
The critical importance of forgiveness in accessing your unlimited power.
Understanding the interconnected web of life.
The importance of finding your purpose and following a path of service.
The book highlights how your choices may not be your own given the impact and pervasiveness of mind manipulation today. Wherever we go we're surrounded by subliminal messaging whether we realise it or not through the power of media .It provides a detailed understanding of what expanded awareness is really all about and the larger picture of the power of your mind when you're able to really let go and wake up to your own true thoughts, identifying the cognitive dissonance and discovering your truth.
You'll find full proof strategies that can be started straight away to reverse the negative effects, over-riding outdated beliefs and enhancing  your own personal empowerment and personal transformation journey.
The author goes on to describe GOD as your own grand operating designer, in other words, YOU are the effective creator of your reality and so  have the choice to be/do then have whatever you desire but first you must learn to eradicate the illusions that hold you back from breaking through. Anyone who has walked a spiritual path in life understands this ethos entirely. We can consciously choose to create heaven or hell every day we're alive but first we've got to stop looking on the outside for the answers.
Think about it-God =
1. Go Inside and reflect on your life, talents, situation, lessons.
2. Operate the full system available to you-body+ mind (unconscious mind in rapport with conscious mind) + spirit working in harmony and balance.
3. Design your life around who you really are-that's the authentic YOU not the conditioned model.
When we finally get to this place we start to integrate work with our life because we don't want to separate it from who we truly are. I only recommend books and material that I personally read and what is in line with my own value set and philosophical outlook on life.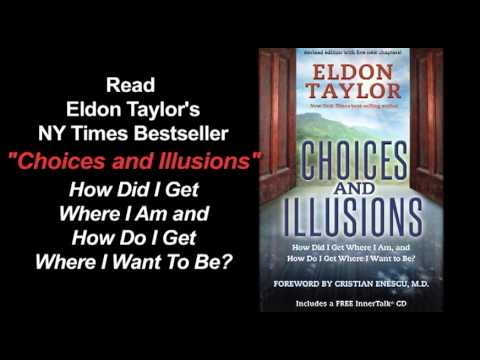 Isn't it time to start waking up to your true nature and taking back your unlimited power?